Online Collection for Teacher
Bringing parents and pupils together to make the teacher feel truly appreciated.
Collate heartfelt messages from pupils and parents easily and efficiently
Bring everyone together easily and efficiently.
Get that warm, fuzzy feeling from giving a group gift, without the stress it takes to get there.
How it works
Set up a leaving occasion in seconds for FREE
---
Invite parents and pupils via email, or share URL on WhatsApp or social media
---
Choose a card, gift, or bank transfer
Classic Greetings Cards.
Physical or Electronic
Parents' or Pupils' messages are collated in a beautiful greetings card that can be printed and posted, or delivered by email.
Add a collection pot for your teacher
Super easier to raise funds for a special gift for your teacher, from the whole class.
Make them feel really appreciated.
No need to stress about the gift.
We've got that covered too.
Present their perfect class gift to the teacher on their last day of term or delivered straight to school.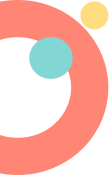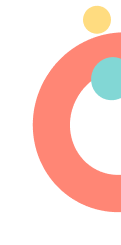 Stuck on what to buy?
Give the gift of choice and select an evoucher from their favourite Retailer
Frequently Asked Questions
How long does it take to set up a teacher card and gift?
It takes seconds...seriously, we've tested it!
How far in advance should I set up the teacher's card and collection?
We recommend setting up your Viing occasion for the teacher's group gift 3-4 weeks before the event/last day of term to allow parents and pupils plenty of time to contribute at a time that is convenient for them.

If you're choosing a physical card and gift, we recommend setting the deadline for your Viing occasion at least 7 working days before the end of term - to allow plenty of time for the card and gifts to arrive in the post.
Can I share the occasion link via the PTA or parent whatsapp group?
Of course. You can either invite via Viing, where we can send our reminders for you. Or alternatively, if you don't have all the email address, you can share the URL link of the occasion separately via email, social media or WhatsApp.
When should I set the deadline?
If you're choosing a physical card and gift, we recommend setting the deadline for at 7 working days prior to your colleague's last day , to allow plenty of time for the card and gifts to arrive in the post.
Does Viing send out reminders?
Of course! We will only send out reminders only to those who have been invited but have yet to contribute.
Can I make financial contributions optional?
Of course. You can control this in the occasion settings by clicking 'Settings' 'General', Optional Contributions 'Toggle ON'.
Will a greetings card fit messages from the whole class?
Our large A4 cards in most cases will accommodate roughly 30+ message
I'd like to arrange gift vouchers for the teachers and the TA's within one occasion. Can I split the pot and buy multiple gifts and vouchers?
You sure can! You can split the collection pot however you like.
I've left it too late!!! Is there anything you can do?
We've all been there! But fear not, there are options still.

If you can ensure the parents/pupils get their messages and contributions in quickly, you don't need to wait for the post for your group card and gift and instead arrange a group ecard and eVoucher, which can be delivered almost instantly. Job Done! Disaster averted!